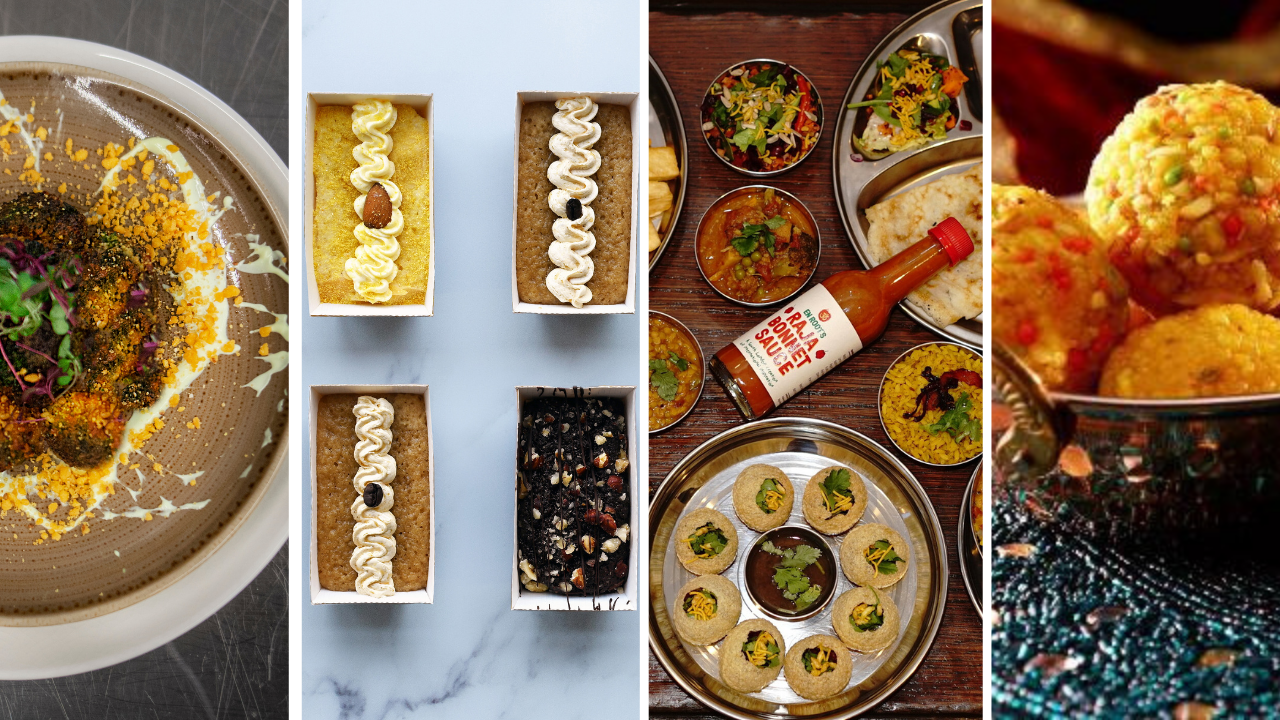 The Diwali celebrations have begun in London, so why not check out where you can order yourself some brilliant Diwali treats to your door.
From sweet treats to home cooked dinners, read on to see our top Diwali food delivery picks.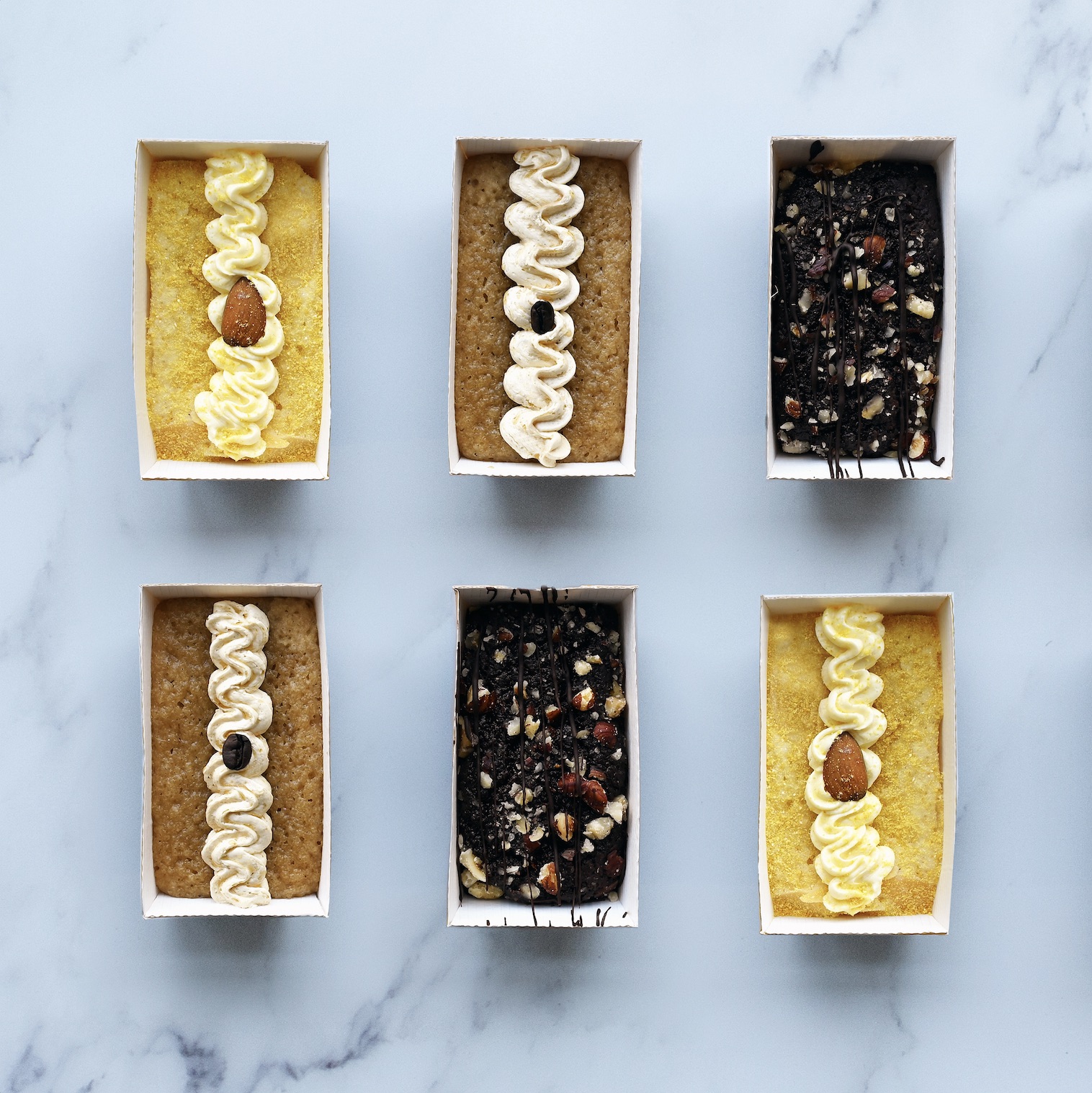 Positive Bakes
This husband and wife-owned online bakery is offering a whole load of cakey goodness this Diwali. Positive Bakes provides a wide selection of baked plant-based goods which cater for a variety of different dietary requirements. In addition to their brilliant sweet treats, they also sell a variety of gift box options along with afternoon tea cakes, so there's an option for every occasion. So, if you're after some plant-based, eggless or gluten-free cakes and brownies, look no further. We highly recommend the Diwali Cake Box.
Positive Bakes are running an exclusive Diwali weekend offer, giving customers a whopping 15% off everything. The offer is valid until Sunday 15th Nov. Any orders placed after 3pm and over the weekend of Diwali celebrations will be processed for a Tuesday 17th delivery. Click here for more information.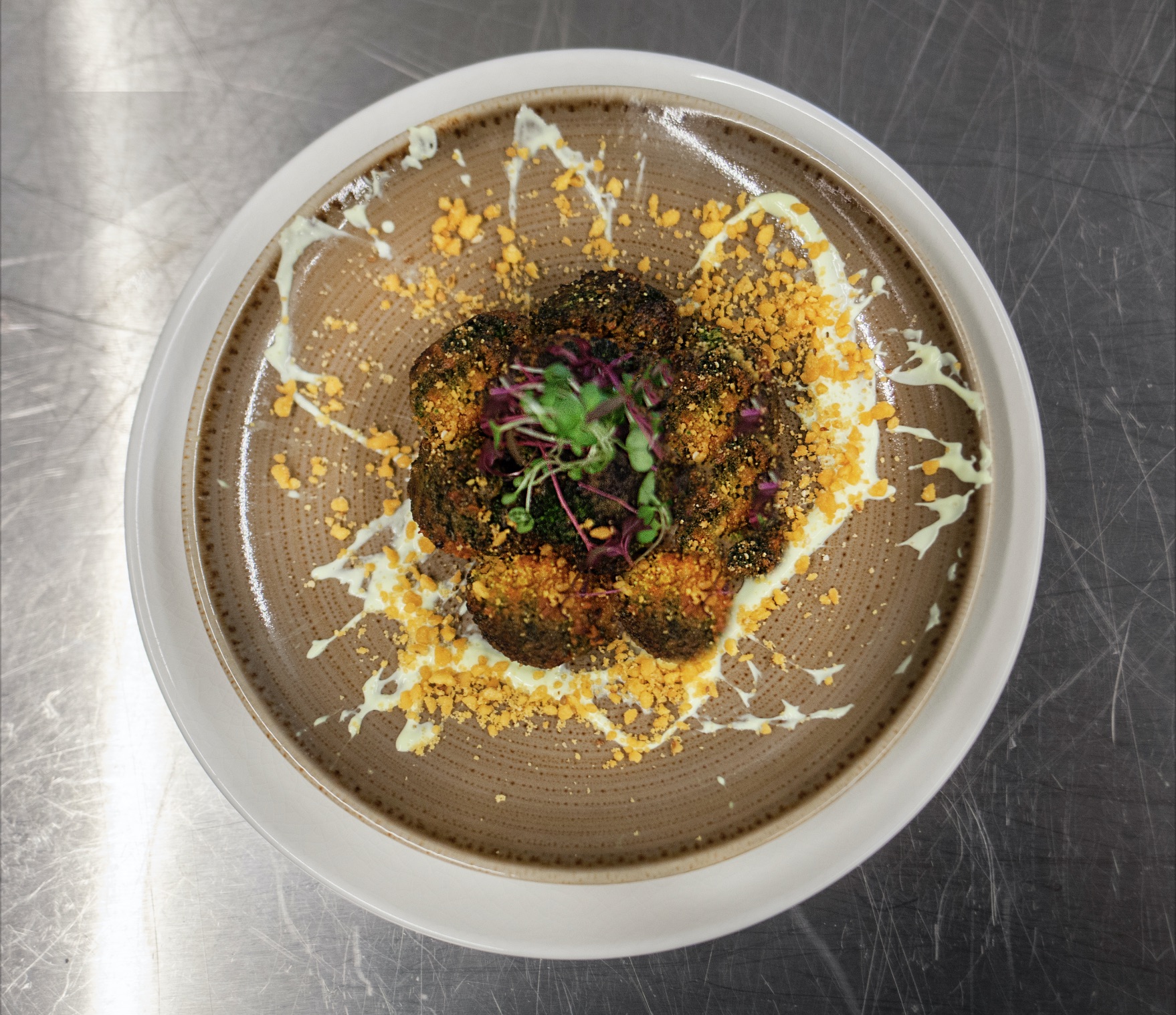 Kahani
Kensington's contemporary Indian restaurant, Kahani, is offering a special Diwali treat that can be ordered in time for Diwali. The Diwali Dawat for 2 is the ultimate festive feast for 2 which you can enjoy without the stress of cooking. If the idea of eating authentic restaurant quality food in the comfort of your own home excites you, then it doesn't get much better than Kahani's Diwali offering. It includes six sharing dishes, three sides and an indulgent dessert. The menu includes finger licking meat and vegetarian dishes such as Organic chicken tikka, grilled stone bass, Tandoori broccoli and Spiced green pea cakes to name a few.
The menu costs £80 for two, and it can be ordered here.
Ambala
Londoners will know that Ambala is a go-to for all things sweet. The specialist Asian sweet shop is known for its wide selection of sweet and savoury offerings, and with lockdown preventing many from placing Diwali orders, their next day delivery is ideal if you want some last minute treats for the family. Amabala uses a courier service, and they deliver from each of their 11 stores which are spread across the city. Place your order here.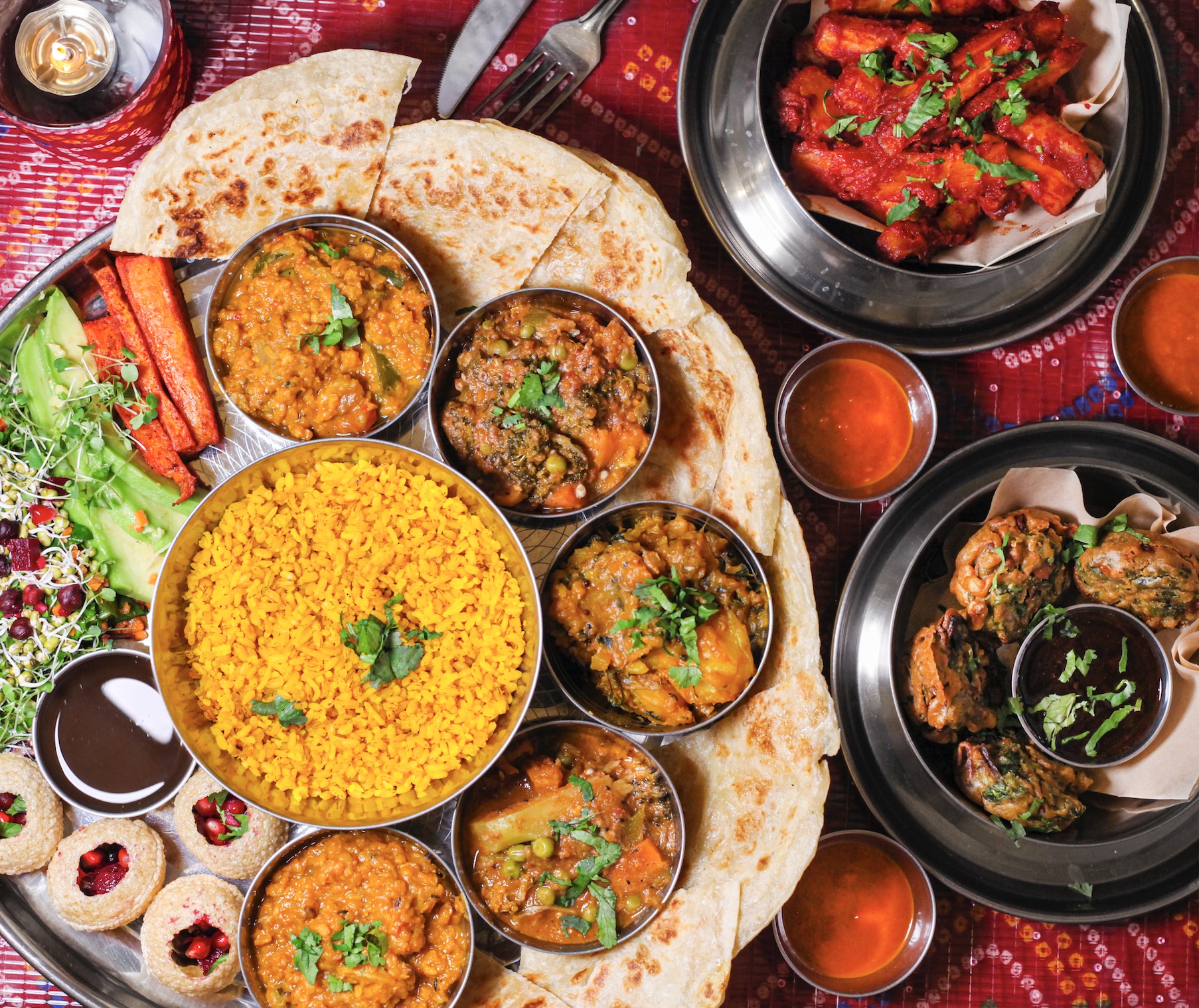 En Root
Brixton-based Indian restaurant, En Root, have launched a 'Lockdown Lifesaver' meal plan just in time for Diwali. If you're looking to enjoy a delicious Indian meal that also offers healthy options, then En Root's plant based menu is the perfect option.The Lockdown Lifesaver meal plan includes signature Gujurati dishes such as the 'Curry inna Hurry' (mixed veg with a coconut cream base), daily dhal, saag aloo, sambhar, a raw rainbow salad and golden rice. You can personalise your meal by selecting six dishes online. All the cooking is done for you. All you need to do is heat it up and serve!
The plan, priced at £25, serves 3 – 4 people. Order here.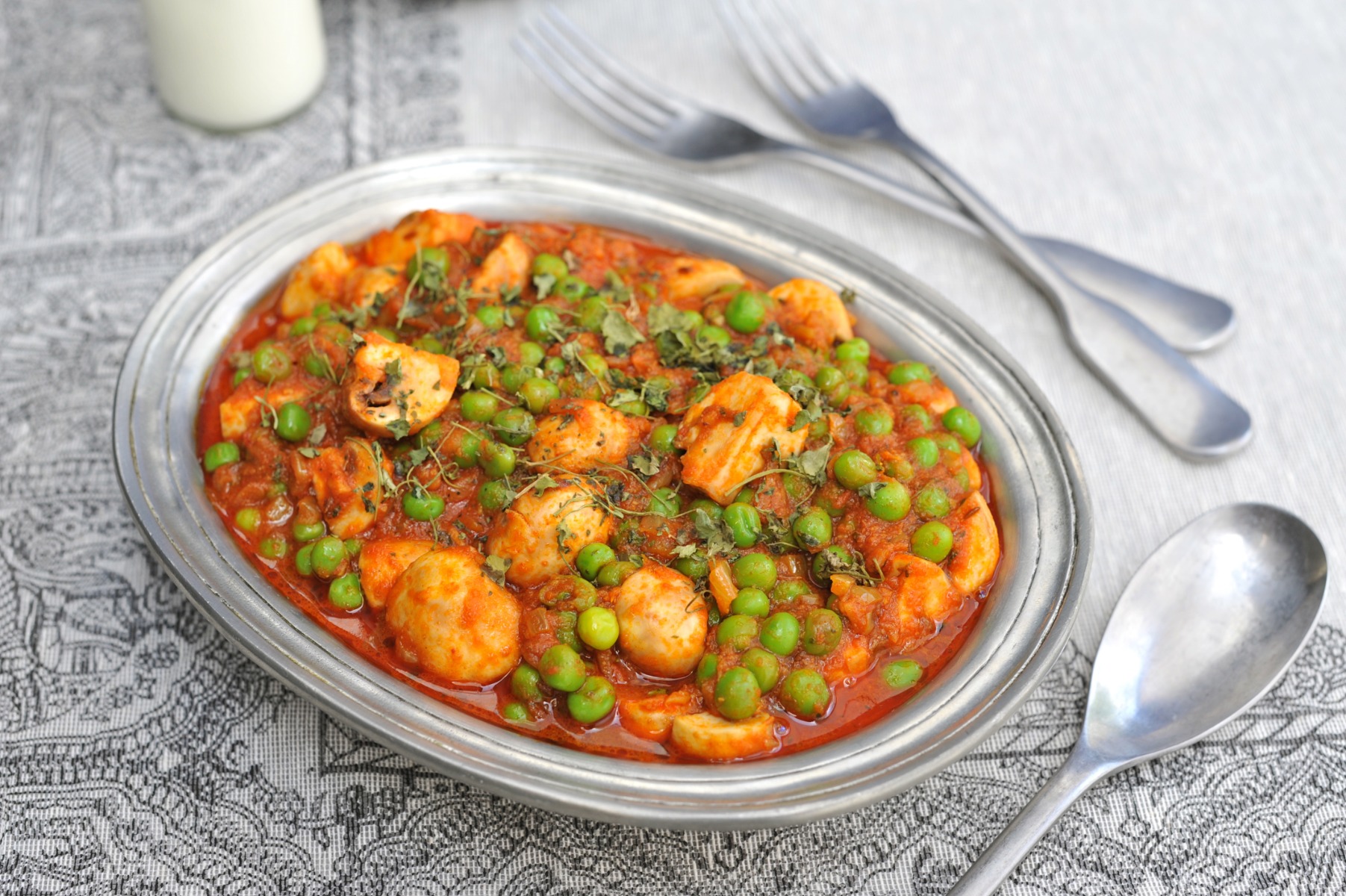 The Cookaway
This meal kit delivery service offers a range of cuisines including The Indian Cookaway, which is led by Nidhi verma. They have a full range of Indian recipe boxes whicih are ideal for the authentic Diwali experience. If the idea of getting a takeaway seems too lazy, then this cook-at-home kit will guide you to making a fresh, easy to prepapre meal in your own kitchen.