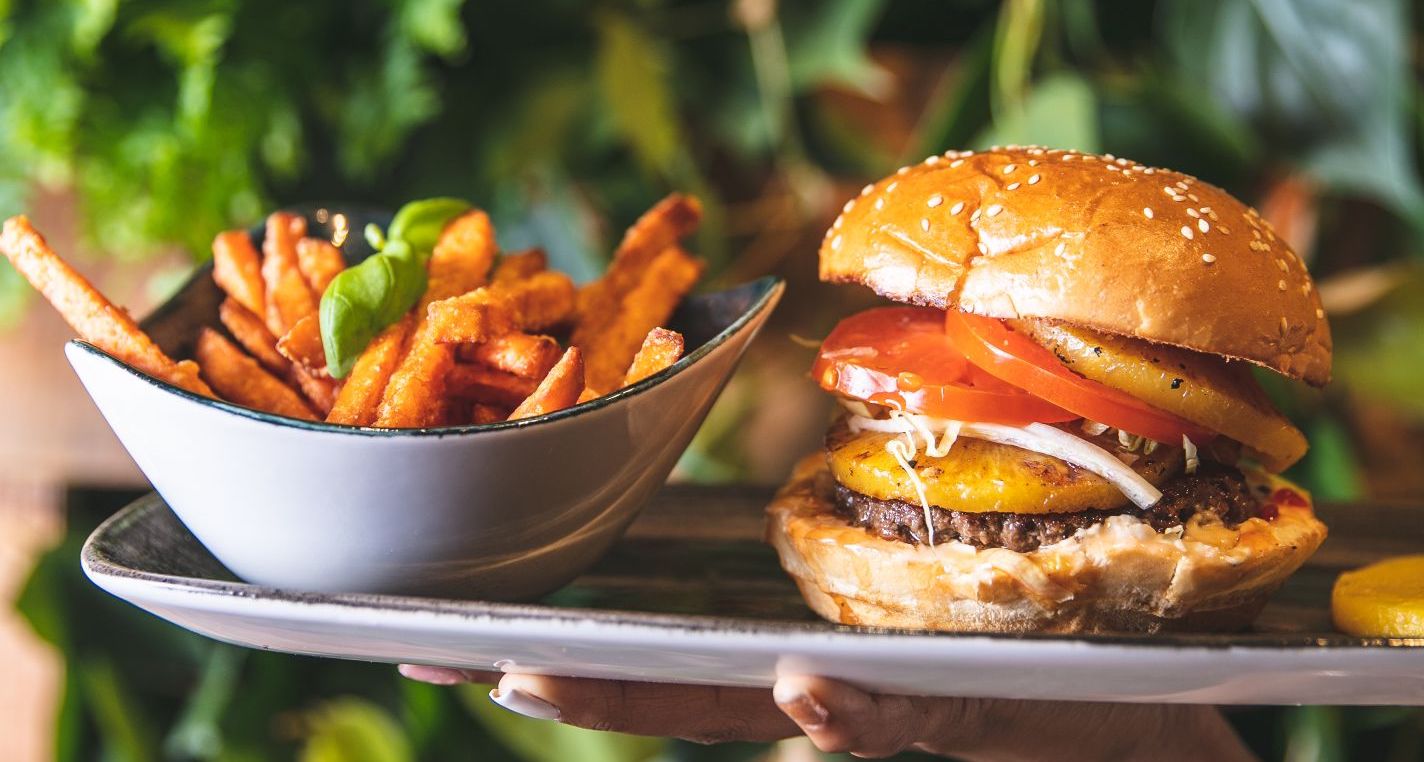 Due to Covid-19, everyone's at home (and those who aren't should be). Delivery and take out options are still open in Dubai and if you feel like making something at home, that's a pretty good option too. Supermarkets and grocery stores are also open and Dubai government has also assured citizens that the supplies are plenty so we need not worry or panic. We can actually use this time to try out different recipes at home. If you have some recipes that you would like to share, please let us know too! (Write to us!)
Le Burger, a restaurant, has a popular 'Hawaiian burger' that you can whipe up at home. Check out the recipe below.
INGREDIENTS QUANTITY
Beef Patty 120 GMS
Fresh Pineapple 30 GMS
Cream Cheese 30 GMS
Sweet Chilli Sauce 20 ML
Fresh Iceberg Lettuce 30 GMS
Fresh Tomatoes 50 GMS
Brioche Burger Bun 1PC
PREPARATION & PROCEDURE
Weigh the desired amount of beef meat and wagyu trimmimgs and cut it into smaller pieces. ( 80% australian meat : 20% wagyu trimmings).
Put beef and fat alternatively on the mincing machine. (4kg australian meat chuck roll : 1 kg wagyu trimmings).
Mix the the Meats and the Fats together on the Planetary Mixer and let it run through for 2 times. (Once clockwise then once counter clockwise).
Portion the blended burger meat immediately after. (120 grams each Patty). Sliced Fresh Pineapple and grilled for Smokey Flavor. Seasoned the beef with salt & pepper while cooking.
Staying at home can mean a lot of boredom and frustration but not to worry. You can follow some tips at home (check out some here) that will help you stay sane. These tips include cooking up a storm for yourself or your family (who are stuck in isolation with you, please don't invite more people over!) and binge watching your favorite shows. Hopefully things will be okay soon but until then, let's find hope in some good food that we can easily make at home.