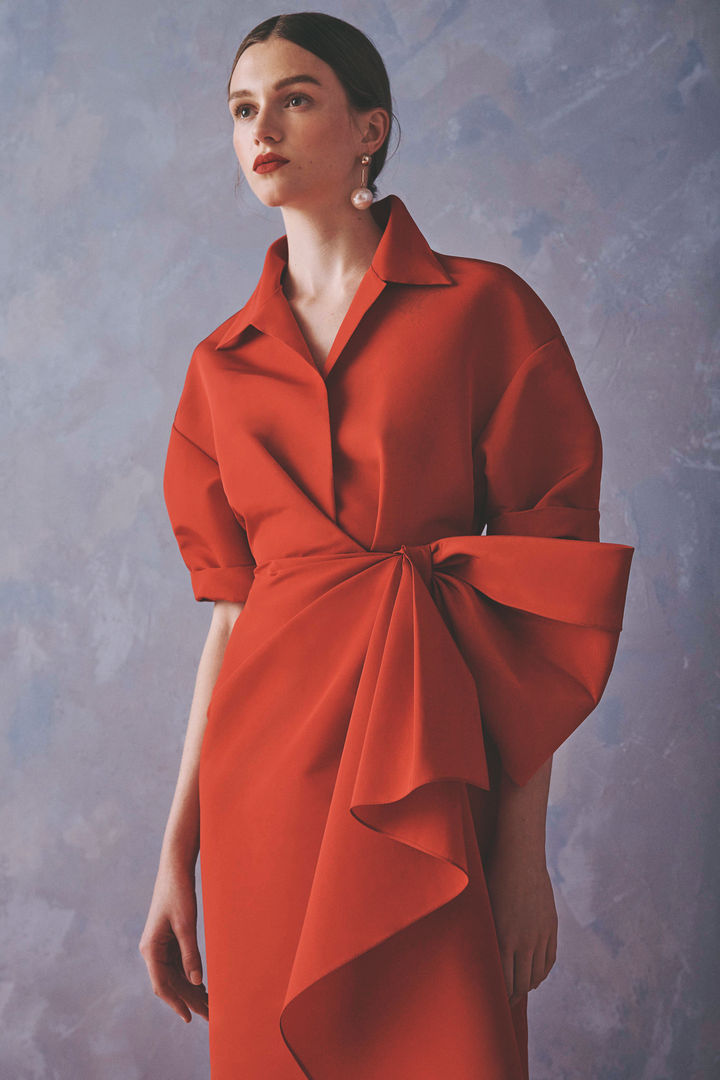 A few months ago, I received a peculiar Google Alert in my e-mail. When I first started researching for my book, Modesty: A Fashion Paradox, I set these up so that I get daily e-mails brimming with news stories about modest fashion from around the world. On this particular morning, a headline with the words: "the launch of Pakistan's first-ever modest fashion line," jumped out at me from the screen. I couldn't help but do a double take to make sure I read correctly. After all, the majority of Pakistan's fashion labels, which specialize in stylish, skin-covering variations of the traditional shalwar kameez silhouette, have been creating clothing that's modest, for decades. For Heaven's sake, it sure didn't start in 2019, and this fashion label in question was certainly not the first Pakistani modest brand.
Modesty as a buzzword
Behold, the power of the buzzword. Modest fashion has become one of the leading trends of recent seasons, and is now being used as a marketing ploy by brands dabbling in the niche retail category and by retailers who already produce modest clothing – like this Pakistani label, and Western retailers like Marks & Spencer. For South Asian women like me, modest fashion is far from a revolutionary style trend. What is revolutionary, is that our Western, white-skinned peers are finding it a worthy trend to invest in. Luxury fashion houses, from Gucci to Marc Jacobs and even Moschino, have incorporated longer hemlines, higher necklines and head coverings in their runway shows, and are clearly targeting Middle Eastern and Asian consumers and their perceived spending power, with more covered-up designs. Naturally, the trend has trickled down to the high street, and now, Western retailers who went years ignoring the needs of modesty-conscious consumers, are going out of their ways to cater to them.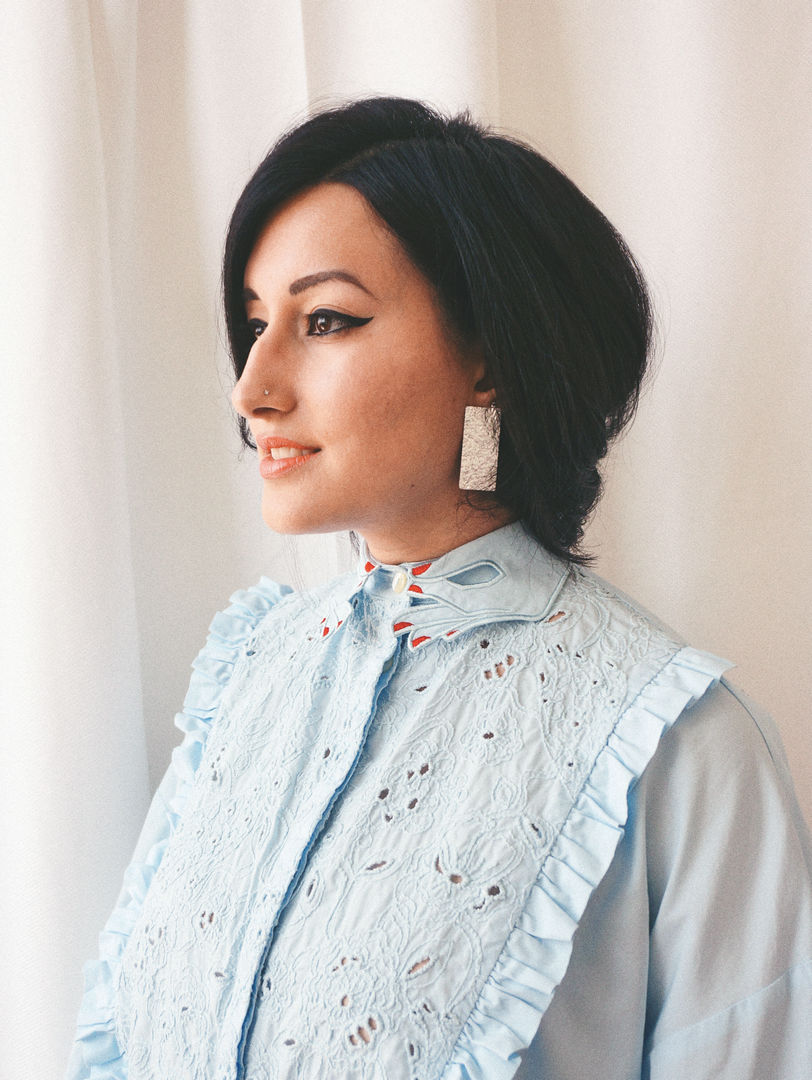 Author: Hafsa Lodi
South Asian roots
Modest fashion is a style of dressing that most South Asian women are all too familiar with; the concept is deeply engrained in our culture, where covering your skin is tantamount to maintaining your chastity and purity, and without your reputation intact, finding a decent boy to marry is supposedly impossible. "Modesty culture," which puts the onus of modesty on women more so than men, is imposed on females from the Indian subcontinent from a young age, and clothing that covers the skin is seen somewhat as a shield that protects you from the rumour-mongering community of aunties who, with a few sharp words, could ruin your chances at finding a suitable match. Depending on your community and social circle, wearing a top that's sleeveless, or a sari blouse that actually reveals your midriff, could be considered taboo. Dressing for a desi wedding can thus prove quite the challenge – especially when clothing that's considered "cool" among millennials is that which shows more flesh. It's no wonder why many South Asians dislike the concept of dressing conservatively, and, once they're out of the controlling grip of their parents, eschew cultural dress codes in favour of more revealing clothing.
Modest wear may be culturally rooted in South Asian societies, but style trends in the subcontinent over the past decade have slowly normalized the show of skin. Today, Bollywood films are notorious for featuring scantily-clad heroines and a number of brides are opting for wedding wear consisting of cholis that look more like bras than blouses. Just as the mainstream industry has embraced modest fashion, Asian societies have become more lax about covering up. Nevertheless, some brands from South Asia are bringing modesty back in style, opting for voluminous silhouettes that place focus on intricate embroidery work rather than cut-outs and plunging necklines. Coveted saris and lehengas by Indian powerhouse label Sabyasachi are putting the focus on heirloom prints, traditional silks and romantic embellishments, and other brands are becoming increasingly flexible in terms of altering cuts, necklines, hemlines and sleeve lengths to suit the various modesty needs of their clients. Jackets and blazers are being worn over saris, and dupattas, which for a while were discarded by millennials, have made a comeback, becoming statement pieces to finish off traditional South Asian outfits.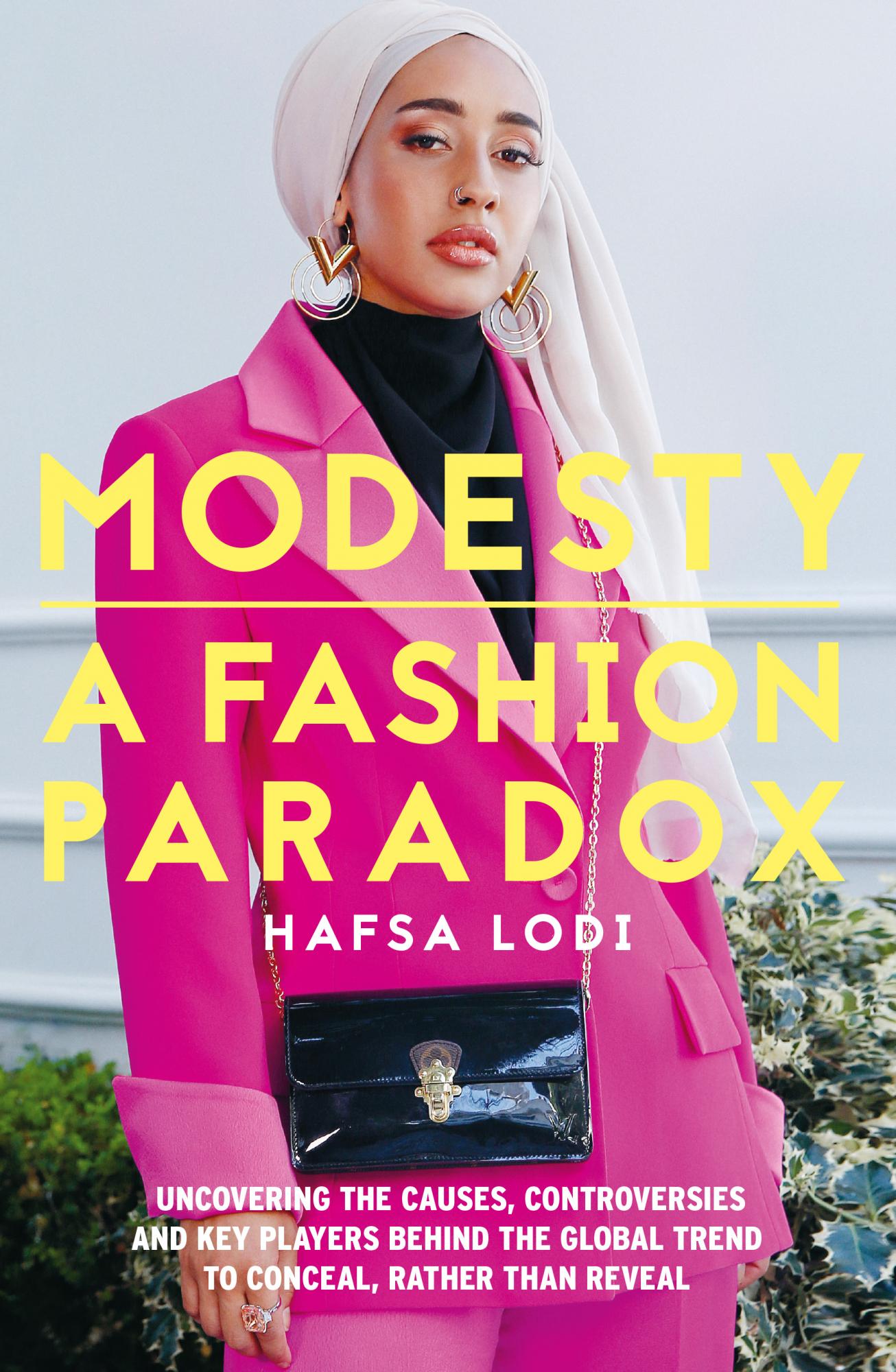 Criticisms of the movement
South Asian girls like myself, who were raised in somewhat-conservative families with strict dress codes, will tell you that throughout our childhood, modesty was the furthest thing from fashionable. While our peers may have worn bikinis, cropped tops and miniskirts, we stuck out like sore thumbs at pool parties and birthday gatherings, in our either tomboy-esque or dowdy ensembles. I've never worn the hijab (there are many different interpretations and levels of modesty) but as an adult, I try to cover my shoulders and my knees, and avoid garments that are skintight or transparent. Although I now thoroughly enjoy putting together outfits that are stylish and skin-covering, not all South Asian women champion covered-up clothing. Some argue that it reinforces cultural, patriarchal norms about controlling women's bodies, and that the appearance of modest fashion on high-end runways, fashion campaigns and celebrities propagates this unhealthy male-female dynamic. While this may be true of some women's experiences of dressing conservatively, it's difficult to generalise, and many followers of modest fashion will argue that they've never been forced or coerced to cover up, and that they do so of their own free will, inspired by faith or feminist ideals.
In addition to the concept of modesty, elements of Eastern aesthetics have made their way to the international runways, which has also left some South Asians disgruntled. When Alessandro Michele put headscarves and face-covering ski masks on his models on his autumn/winter 2018 runway, critics admonished his styling choice, deeming it to be cultural appropriation, though I wholly disagree with there being any negative side effects to putting hijab-inspired designs on runways. These re-imagined head coverings, appearing on a Western stage, help normalise modesty, and serve up alternative images of Asian and Middle Eastern women, who for too long have been portrayed by simplistic, Orientalist stereotypes in the Western media.
Some South Asian women feel similarly about the Western fashion industry's use of heritage accessories (like Karl Lagerfeld's tika-inspired head jewellery for his pre-fall 2012 Chanel catwalk show) and garments (such as harem pants modeled after traditional shalwars), but if you ask me, we should be focusing on the positives that arise when the spotlight falls on Asian styles. Cultures don't hold monopolies over certain silhouettes, and while Western designers aren't outright paying homage to Eastern fashions, they're being inspired by them nonetheless. Flowing, floor-length capes on the catwalks appear to mimic the shape and form of the traditional abaya, while long-line shirts resembling kurtas, paired with coordinating trousers, appear to be modeled after shalwar kameez ensembles – though they're being labeled "twinsets" or "monotone separates."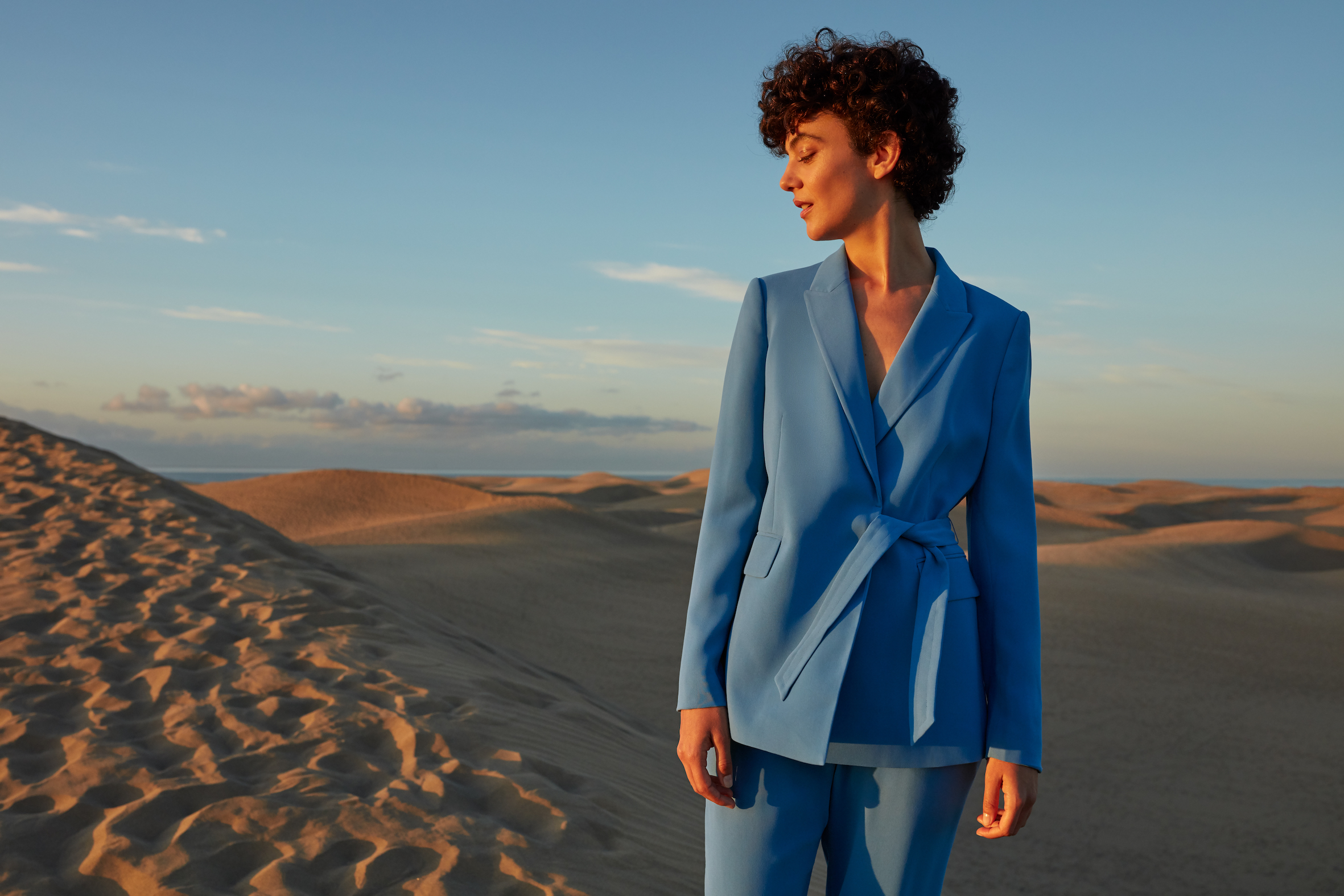 Inclusivity and Diversity
Some proponents of modest fashion claim their lifestyles are being unfairly promoted as passing trends, but for me, witnessing the worldwide fashion industry embrace modesty has been a joy. My personal style, growing up in the United States, was always deemed fringe, rather than fashionable, due to Western trends' tendencies towards skintight or skin-revealing ensembles. Finally, my fashion choices are being validated on a global level. Women are layering strappy dresses over white blouses and jewel-toned turtlenecks, the style of wearing dresses over trousers is in vogue, and the maxi dress is being touted as a summer wardrobe staple by fashion editors worldwide. I can go to a Pakistani or Indian wedding wearing a high-neck sari blouse and it'll be deemed regal, rather than matronly. Even Western wedding dresses, which often feature corsets and bustiers, are becoming more demure, likely inspired by Meghan Markle's elegant Givenchy gown that kept the skin-baring to a minimum. How times have changed!
But, while the premises of the modest fashion movement promote inclusivity and diversity, South Asian faces in the industry don't often find global fame. The hijabi models breaking glass ceilings are mainly of African descent – Ikram Abdi Omar and Halima Aden, British and American respectively, both share Somali heritage. And, with the exception of personalities like Mariah Idrissi, who has a mixture of Moroccan and Pakistani heritage and appears on the cover of my book Modesty: A Fashion Paradox, the modest fashion influencers gaining traction on Instagram, getting recruited to star in international fashion and beauty campaigns, and becoming the global "faces" of the modest fashion movement, are mainly Middle Eastern, and light-skinned. Where are the Indians? The Pakistanis? The Bengalis? The modest style revolution is one that these nationalities and cultures all have a hand in, and as the movement expands, the demand for inclusivity will grow greater – we should see more South Asian women emerging from the background, shattering stereotypes and making international headlines with their brands, blogs and businesses in the modest fashion realm. We may not wear the hijab, may not be Arab and may not own a single abaya, but we feel a sense of ownership over modest fashion too – we were covering up, before it became cool.
The fashion industry is driven by a cycle of constantly rotating trends, and as styles dip in and out of popularity, it's hard to say what will be trending five years from now. One thing is clear: the mainstream industry has recognized the consumer demand and spending power fueling modest fashion. The buzzword may soon lose its appeal, but modesty isn't going anywhere.